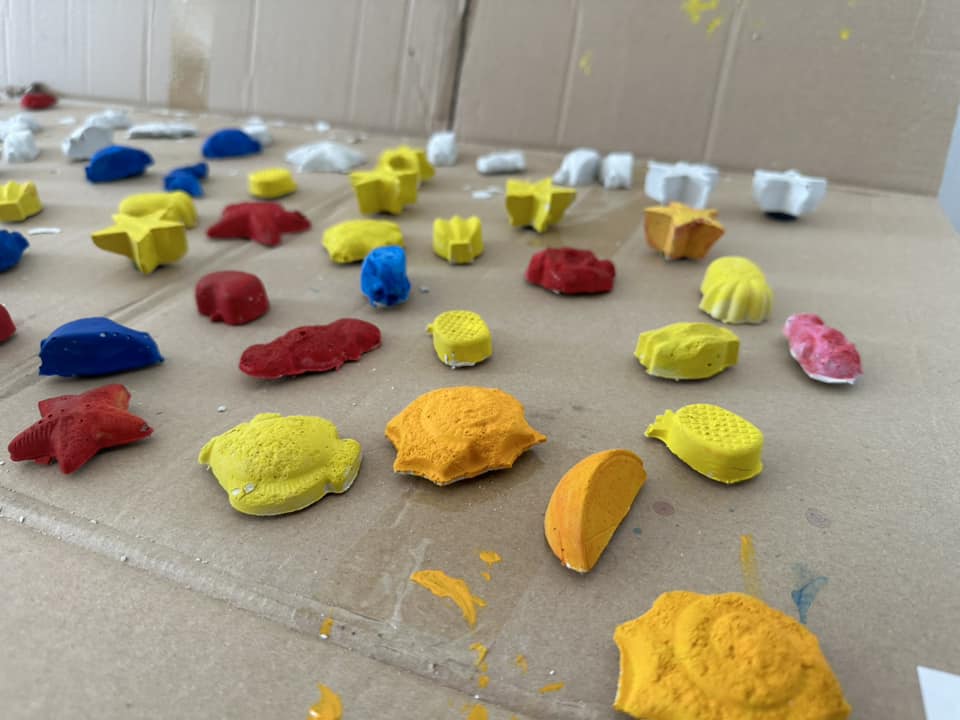 WHAT DID WE DO THE PAST TWO WEEKS? JUNE 26th – JULY 7th, 2023
On Monday, June 26th, our volunteer Maša held an activity for us. We made plaster magnets in various shapes. After the activity, we played the game "impossible choices" and it was interesting to listen to the choices of our members. This game is good for developing creative and critical thinking.
On Tuesday, we had a surprise activity – we held psychosocial support for our members, after which we played a game in teams called "The Enumeration Game". We used it to practice our cognitive skills and patience.
Wednesday was reserved for going on a long-awaited trip to the city of Krk. Read more about the trip in a separate post.
On Thursday, we celebrated our Matija's birthday! Along with the celebration, we also held our music therapy called the Drumming Circle. Did you know that since the beginning of the drumming circle, our group has increased by as many as 6 members?
P.S. Our drumming circle is getting bigger every week!
We marked Friday with our Zoom tea party, which was held by psychologist Karmen for our DIP members.
We could call Monday, July 3rd, the Day of Creative Activities at the DIP. First, our volunteer Maša held the second part of her activity of making plaster magnets for us. This time we brought the magnets to life with colors and they took on a completely different look! Then we had the activity of making paper origami with our volunteer, Anja. Both activities contribute to the development of creativity and the improvement of concentration and attention.
On Tuesday, we continued in the same creative tone – with volunteer Nina, we made jewelry and decorations from Fimo mass. This activity is good for relaxation and has a favorable effect on the motor skills of fingers and hands.
We marked the middle of the week with a musical activity with volunteer Lucia. We have to boast that we have long rehearsed the composition, using the so-called technique. "Body percussion" (area of music played on the body), and this week we managed to finish it successfully!
Thursday, as always, is reserved for our music therapy Drumming Circle. This week, activity leader Luka prepared slightly more challenging and difficult playing tasks for our members, which they performed and mastered very well.
We ended the week with our Zoom tea party!
Share on Facebook
Još novosti
One of the goals of the Half-day stay and Psychosocial support program at…

Nastavi čitati...

22.09.2023
CHILDREN AND YOUTH

On Monday, we held a sewing activity. At the activities in DIP, we…

Nastavi čitati...

15.09.2023
CHILDREN AND YOUTH

We started the week by going to the Green Kastav fair. As always,…

Nastavi čitati...
Doniraj i udomi
Udomljavanjem naših ukrasno-uporabnih predmeta sudjelujete u provedbi naših programa za mlade s teškoćama u razvoju i psihosocijalnom funkcioniranju. Mi ćemo vam zato pokloniti jedan ili više predemeta koje smo sami napravili.
Prijavi se