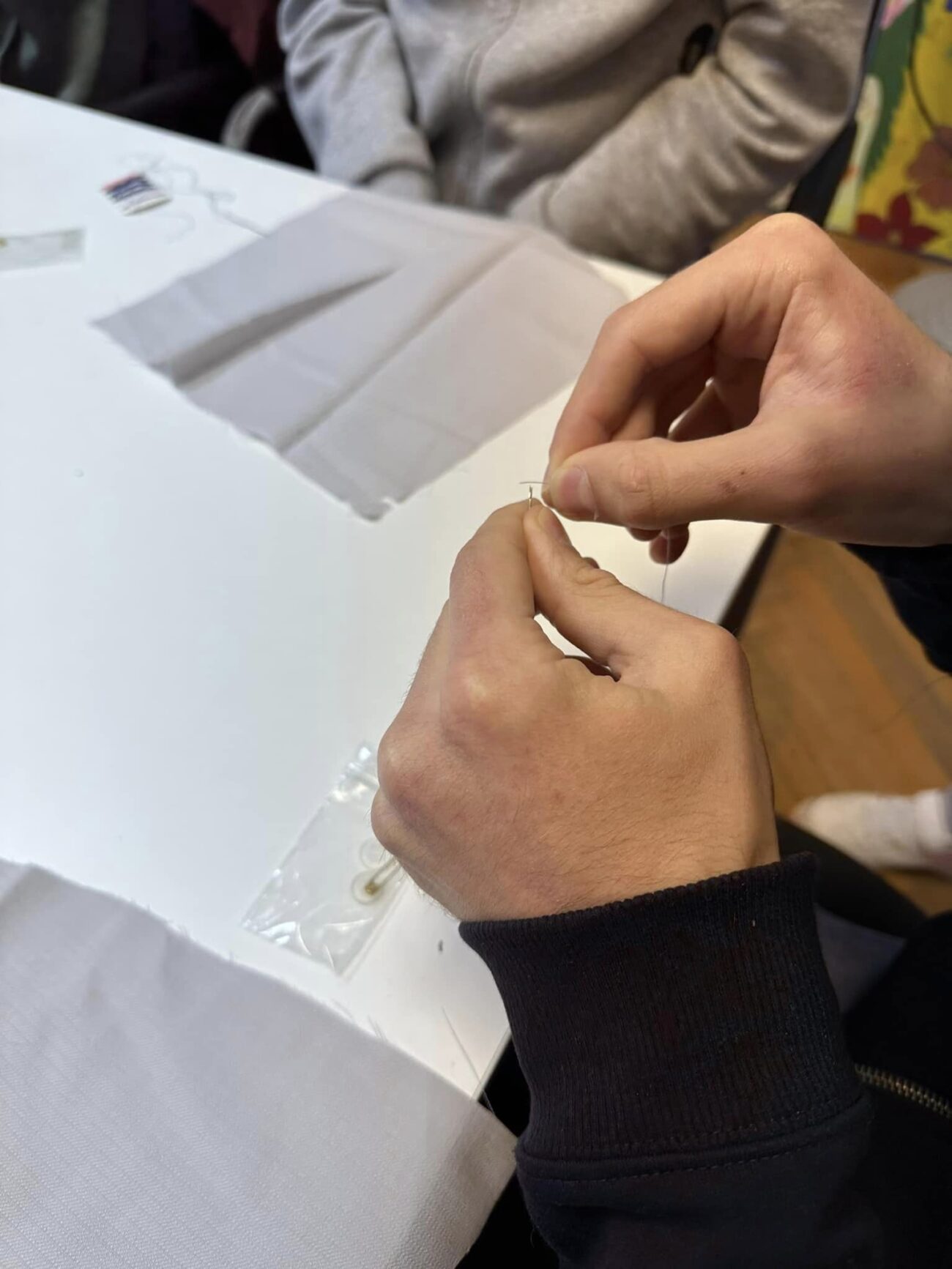 DIP lab d.o.o.

The purpose of establishing the DIP lab company is to increase the employment capabilities of persons with disabilities (PWDs). With 10 years of experience in implementing the work and employment model with professional support, and bearing in mind the perennially low rates of employment of PWDs in our county and country alike, the DIP association has launched a social enterprise company that will create the necessary conditions for employment of PWDs. As of February, 2023, we hired a person with a disability, with a university degree, in the position of head of marketing plan and administration.
As of April, we hired two more persons with disabilities, to work part-time, on:
Residential building cleaning services
Cleaning services for business premises
Garden landscaping and cleaning services
We also provide:
a) Packing and unpacking services (in our space and yours) Declaration pasting services
b) Assembly/finishing services of semi-finished products, eg, cork assembly for a company that provides corks for JGL
c) Item finishing services
d) Consulting services related to business (from intellectual services of psychological support for workers and empowerment for a better organization, to market research, target groups, etc.)
Our employees are also beneficiaries of the social services that the DIP association, the founder of the DIP lab, is a certified provider of. These include the service of half-day stay at our Friends Daycare Center, as well as the social service of psychological and social support.
For about 40 PWDs, we also run a "skills and jobs database", detailing types of work they can do, and in accordance with their capabilities, we start new activities so that they can start businesses in safe and appropriate conditions for them.
Our immediate goal is to form a platform for the development of our primary activity – production that does not harm the environment and which could be part of the future integrative or protective workshop, with a larger number of PWD employees. The product we are developing is safe to manufacture, easy to produce and "green" (using the largest possible proportion of materials and technology that harm the environment the least in all stages of production), starting from market analysis to the production itself, and meets the needs of the market. We are currently cooperating with the Department of Biotechnology and other experts for the purpose of production of "green" cleaning products and liquid soap. The guiding idea is that, as part of this cooperation, and with the support of experts, we will create a prototype of a universal and environmentally safe product, test the market (customers) and thus attract, with the result of putting it on the market, investors, and open a small plant (to begin with) where PWDs would form the majority share of the workforce.
Share on Facebook
Kontaktirajte nas
Informacije
Adresa
Wenzelova 2/1
Rijeka, Hrvatska
OIB: 78171364712
MB: 4152115
ŽIRO RAČUN: ZAGREBAČKA BANKA
IBAN: HR7123600001102394295