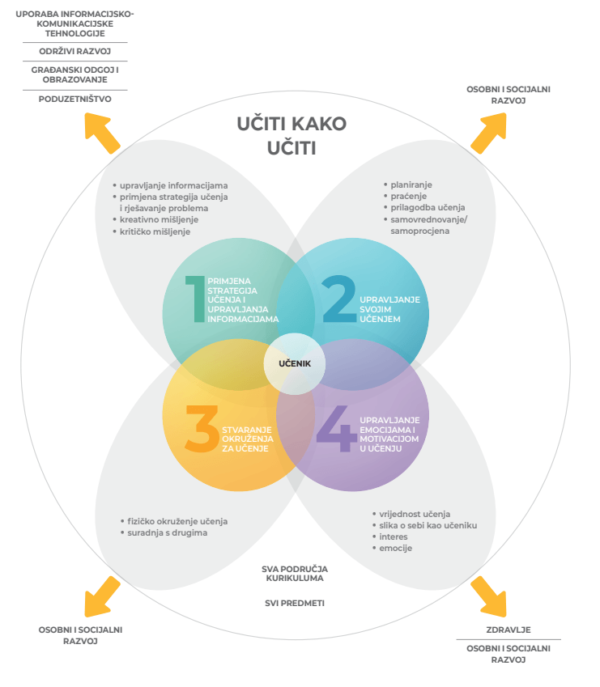 Lifelong learning and education
Lifelong learning and education
This Department works for the purpose of improving the competences of adults, children and young people. We turn our experience in the education sector, the experience and knowledge of our professional team and the experts we work with into education and training programs, as well as activities that improve learning.
Our lifelong learning program is focused on various forms of learning, currently verified and informal, with the aim of having most of the programs verified by the relevant ministry:
educational programs for the acquisition of professional competences
educational programs for acquiring competencies for personal development
educational programs for people working in adult education
educational programs for persons working with young people
educational program for people who work with persons with disabilities
professional practice
other learning models, such as "socially useful learning or learning through engaging in the community (service learning)
volunteering
other ways.
These programs are implemented as part of projects with partners, or we can offer them to various organizations, at our premises or at your place.
For all inquiries, please contact Marta Berčić, prof. of sociology, [email protected].
"Lifelong learning refers to "every learning activity throughout life, undertaken for the purpose of improving knowledge, skills and competences within the framework of an individual's personal, civic, social or professional activity". https://www.cjelozivotno-ucenje.hr/cjelozivotno-ucenje/
For more about the basic EU documents on lifelong learning and its meaning, especially for young people, see here: https://eur-lex.europa.eu/content/summaries/summary-15-expanded-content.html#arrow_1501
Lifelong education: we see education as a lifelong process of organized learning, which begins with compulsory schooling and formal education and lasts a lifetime.
Lifelong learning: the overall activity of learning over entire lifespan, with the aim of improving knowledge, skills and competences from a personal, civic/social perspective and/or work/employment perspective, lasts a lifetime, in various forms of learning, from formal to informal.
Lifelong education is an institutionally organized learning:
formal – a learning process that is organized according to a verified educational program, through which a public document on a certain level of education is obtained, and the obtained qualifications are entered in an e-work book and
informal – a learning process that is organized according to an educational program that has not been verified, and is aimed at the professional training of adults for work, for various social activities and for personal development. At the end of the educational process, the participant receives a certificate of participation.
The development of 8 key competences is the most important step towards further learning: more http://publications.europa.eu/resource/cellar/89e165de-b214-4013-81c6-c8a12e52330b.0019.02/DOC_1 We encourage the development of 8 key competences, except in professional practice programs and other learning models, and through the volunteering of our volunteers.
The eight key competencies are:
communicating in the mother tongue: the ability to express and interpret concepts, thoughts, feelings, facts and opinions orally and in writing;
communicating in a foreign language: as previously stated, but also includes mediation skills (i.e. summarizing, paraphrasing, interpreting or translating) and intercultural understanding;
mathematical, scientific and technological competence: good mastery of mathematical literacy, understanding of the natural world and the ability to apply knowledge and technology to assumed human needs (such as medicine, transport or communication);
digital competence: safe and critical use of information and communication technologies for work, recreation and communication;
learning how to learn: the ability to effectively manage one's own learning, independently or in a group;
social and civic competences: the ability to effectively and constructively participate in one's own social and working life and to engage in active and democratic participation, especially in increasingly diverse societies;
a sense of initiative and entrepreneurship: the ability to turn ideas into activities through creativity, innovation and risk-taking, as well as the ability to plan and manage projects;
cultural awareness and expression the ability to appreciate the creative importance of ideas, experiences and feelings in media such as music, literature and the visual and performing arts. More about "learning how to learn" at https://narodne-novine.nn.hr/clanci/sluzbeni/2019_01_7_154.html
Share on Facebook
Kontaktirajte nas
Informacije
Adresa
Wenzelova 2/1
Rijeka, Hrvatska
OIB: 78171364712
MB: 4152115
ŽIRO RAČUN: ZAGREBAČKA BANKA
IBAN: HR7123600001102394295