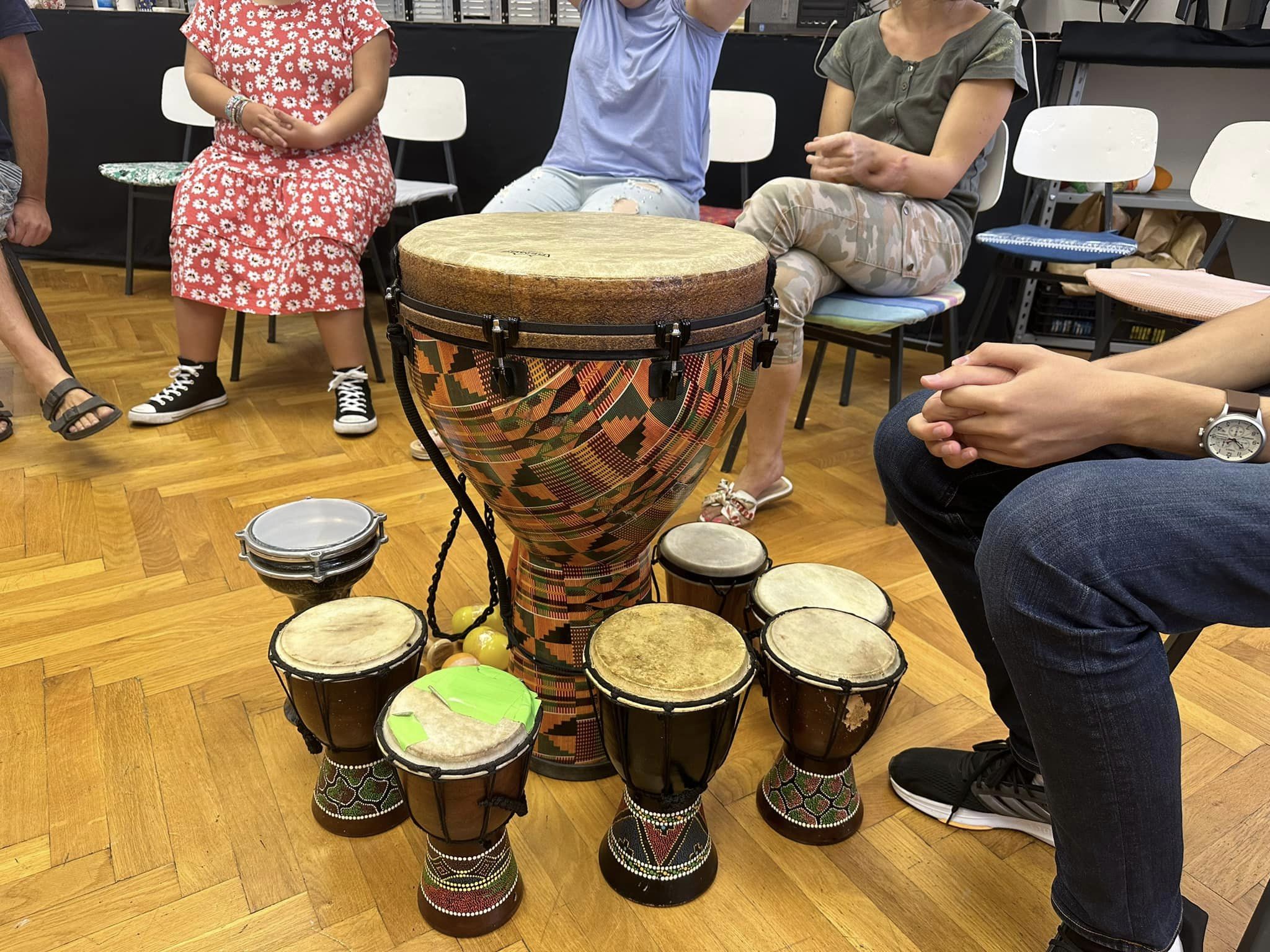 HOW DID WE SPEND OUR FIRST WEEK BACK AT THE DIP AFTER SUMMER BREAK?
08.09.2023
CHILDREN AND YOUTH
Returning to the DIP, we started the week with a work action! We organized and divided the tasks, cleaned, and prepared the space for further work. Now we are ready for new challenges and tasks!
On Tuesday, we prepared lavender and fabric for the sewing activity, on which we will make our Wanda and Hilda bags. The scent of lavender has a relaxing effect on the muscles, relaxes and calms, and the antiseptic properties act on skin impurities.
We dedicated the middle of the week to IT activity, but this time we refreshed our knowledge of computer parts and their functions through the games "Alias" and "Pictionary". The combination of these two games has a positive impact on the development of cognition, hand-motor skills, verbal expression, and teamwork. The PGC finances the project You and me for the IT – Administrative Department for Culture, Sports and Technical Culture with the funds of the Public Tender for the selection of programs of public needs, in the field of technical culture in 2023.
On Thursday, we devoted ourselves to our music therapy "the Drumming Circle". The introductory class helped us to remember drumming techniques. We tried out a new drum donated to us by Alen Civić.
We rounded off the week with our Zoom tea party!
Share on Facebook
Još novosti
22.09.2023
CHILDREN AND YOUTH

On Monday, we held a sewing activity. At the activities in DIP, we…

Nastavi čitati...

15.09.2023
CHILDREN AND YOUTH

We started the week by going to the Green Kastav fair. As always,…

Nastavi čitati...

08.02.2023
CHILDREN AND YOUTH

For the fifth year in a row, the Foundation for Encouraging Partnership and…

Nastavi čitati...
Doniraj i udomi
Udomljavanjem naših ukrasno-uporabnih predmeta sudjelujete u provedbi naših programa za mlade s teškoćama u razvoju i psihosocijalnom funkcioniranju. Mi ćemo vam zato pokloniti jedan ili više predemeta koje smo sami napravili.
Prijavi se